Back in 2015, the so-called "European Refugee Crisis" made headlines. More than a million displaced people crossed into the European Union that year, with over 1.3 million claiming asylum. Frontex, the EU's external border force, actually put that figure at over 1.8 million.
The International Organization for Migration (IOM) estimated that the huge majority of those people arrived by sea, crossing the Mediterranean in flimsy wooden boats or dinghys. In April of 2015, nearly 1500 people drowned whilst trying to make the crossing to Europe. Images of bodies on beaches and crying children were splashed across front pages. 
Since then, international news has been largely silent on the situation of refugees entering Europe. You might think that maybe there's no longer even an issue. Perhaps the European Union has implemented policies to make sure that people who risk their lives fleeing their home countries have a safe place to seek refuge. 
Nothing could be further from the truth.  
According to the UNHCR, about 36,000 people had entered Europe between January and September of 2020. That doesn't sound like many, but consider the fact that people are still dying – 562 over that same time period. Those that make it often end up in overcrowded refugee camps, waiting for months for their asylum claims to be processed.
Here's everything that you need to know about the ongoing refugee situation in Europe.
Where are refugees into Europe coming from?
First, you might find it helpful to know how international law defines a refugee. Refugees are "people who have left their homes out of a well-founded fear for their lives, well-being or freedom because of violence or conflict". Fear of persecution due to race, religion, nationality, or membership in a particular group are also considered valid grounds for people to seek refuge in foreign countries.
What does that mean in the real world though? Basically, these people are afraid for their lives and their freedom. They're not heading to Europe for handouts, they're in search of a better life for themselves and their families.
At the height of the refugee crisis in 2015, the vast majority of people arriving in Europe were from Syria, Afghanistan and Iraq. Years of violent conflict in those countries drove increasing numbers of people to risk everything in the hopes of reaching a place of safety.
Large numbers of people fleeing war in Afghanistan and Syria are still arriving Europe, but in 2020 Algerian and Tunisian nationals make up the biggest groups. Many of these are young men who are facing poverty and unemployment as a result of escalating political instability at home.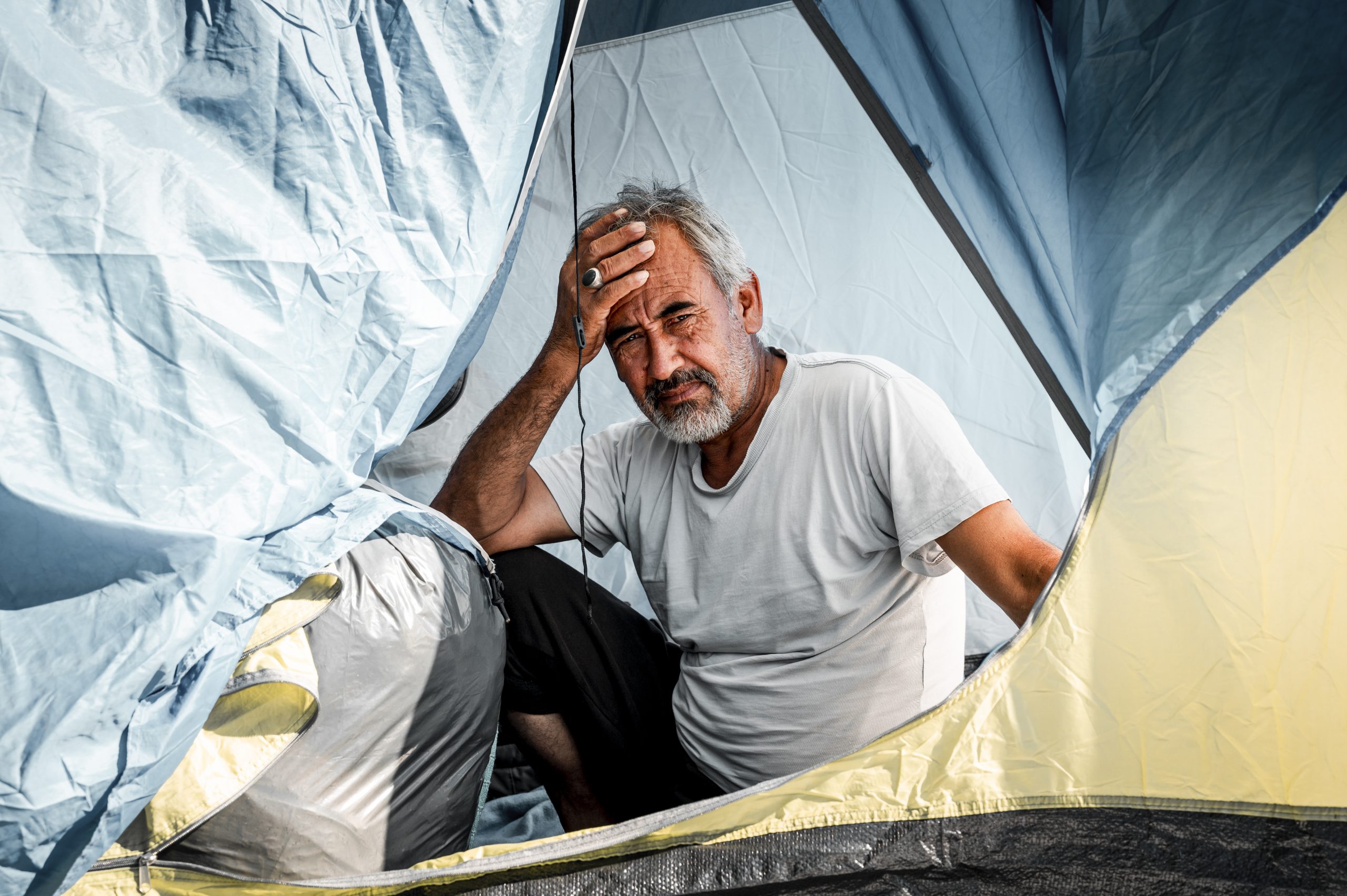 How do refugees get to Europe?
There are two ways to get to Europe from the rest of the world – by land or by sea. Neither of these options is easy, and people face extreme hostility and the risk of death on almost every route.
Turkey is a common point of attempted entry to Europe. People either risk tear gas, rubber bullets and razor wire fences as they try to cross overland, or the possibility of drowning as they take to the sea to reach the Greek islands. 
From Africa to Europe, Libya is the route taken by the majority of people. In recent years, though, the situation in Libya has deteriorated, and there is now a thriving industry of kidnapping and extortion of refugees in the country. Assuming that people escape the detention centres, they now pay up to $10,000 to be smuggled onto dangerous and overcrowded boats to Europe.
You may be wondering why legitimate refugees have to pay to be smuggled into Europe. The answer is simple. The Schengen Convention contains a clause which means that carriers transporting people who are refused entry to the Schengen area have to pay for both penalties and return of the refused people. Needless to say, this meant that people without visas are turned away by legitimate companies who don't want to pay these penalties. 
Entering Europe via the Mediterranean
Never a safe option, this still remains the most common route of entry to Europe. Most people make the short but dangerous trip between the Turkish coast and the Greek islands, with others crossing the Central Mediterranean from Libya and Tunisia to Italy and Malta.
In 2019, the EU suspended all official naval patrols rescuing migrants in the Mediterranean, despite the fact that lives were being saved. The reason? EU governments clashing over whether the operation was encouraging more people to risk the journey. 
Italy and Malta have actively prevented boats carrying migrants from docking in their ports this year, with the EU governing body refusing to make comment. International human rights organisations have resorted to funding their own boat rescue operations in the Mediterranean. Without a safe port to dock at, though, these vessels face incredible challenges – they cannot stay at sea indefinitely without risking both their crews and the people they aim to save.
Where are refugees going?
When an asylum seeker reaches Europe, something called the Dublin System means that the first country they arrive in is responsible for assessing their application for protection. What this means in practice, is that countries like Greece, Malta and Italy which lie on the EU's external borders, get the huge majority of applications.
Since it takes time for applications to be examined and processed, many people wait in refugee camps in these countries for many months for a decision. The European Parliament itself admits that these countries are overburdened and that people are therefore subjected to poor conditions and lower probabilities of favourable asylum decisions.
Many refugees are already aware of these problems, and therefore attempt to reach countries such as Germany and Sweden before claiming asylum. In September 2019, the Malta agreement was signed – its goal to ensure that refugees are resettled from arrival points in Southern Europe across the block. It's voluntary, and it's not working.
This year there are increases in arrivals to both Italy and Spain, with issues quarantining safely – many are in tents. Greece is seeing fewer new arrivals, but still has overcrowded camps on the islands. Moria camp in Greece, Europe's largest, was destroyed by fire in early September. 13,000 people have been left without shelter.
What is Europe doing to help refugees?
In short, very little. In fact, if you look closely at European migration policies you would probably come to the conclusion that the EU is doing everything it can to stop people from seeking safety in Europe at all. With legal options to enter Europe vanishing, more and more people are turning to a dangerous criminal underworld to smuggle them across borders.
Those people attempting to reach Europe via the Central Mediterranean pass through Libya, where they are exposed to unbelievable violence. Essentially imprisoned in detention centres, there are reports of extortion, kidnapping and torture. 
Despite this, and the fact that Libya is a country at war without a functioning government, the EU has funneled over 350million Euros into the country – the main objective seemingly to contain refugees in Libya at any cost. The Associated Press even found that some UN officials were aware that this money was being used to fund militias and not help refugees.
The EU has systematically dismantled search and rescue operations at sea, at the same time funding the Lybian coastguard to intercept refugees in international waters and return them to Libya – a violation of international law that goes unpunished. 
In March 2016, Europe and Turkey made a deal to send Syrian refugees who reached the Greek islands back to Turkey. In return, Turkey received 6 billion Euros in EU aid for migrants and refugees. Interestingly, the number of illegal border crossings dropped from 216,000 in October 2015 to 4,000 in October 2016.
The reality, however, is that only 2,000 refugees had been returned to Turkey by late 2019, and Greece continues to struggle with the sheer numbers of refugees there.
What happens to the refugees once they get to Europe?
Refugee camps are overcrowded, most now spilling far beyond their original temporary confines into semi-permanent slums outside the gates. For months, people live in unhygienic conditions with minimal food and shelter. Many people get sick, and huge numbers struggle with mental health issues.
People who have already had to flee their homes, overcoming seemingly insurmountable odds to make it to safety, find that there is no safe haven in Europe after all. Children attempt suicide. 
The effects of policies made in sterile rooms by people in suits become real in the squalor of Europe's refugee camps.
In the Greek islands of the Eastern Aegean, a humanitarian crisis plays out in the charred ruins of a refugee camp. In Greece there were more than 87,000 asylum applications pending at the end of December 2019. More than 45,000 of those had pending for more than 6 months.
Currently, the average time for getting a first decision on asylum in Greece is 10.3 months. That was before Greece's already shaky economy was hit by the coronavirus pandemic. Greece admits that its camps are overcrowded without enough clean water or electricity, claiming that it hasn't had enough help from the EU to meet the refugee's needs.
In the face of continuing violent conflict in Syria, Afghanistan, Iraq and nearby countries, the flow of people seeking refuge in Europe won't be stopping any time soon. With EU member states unable to reach any meaningful agreement about how to provide for these refugees, it seems unlikely that anything is going to change.
People will continue to risk death, torture and imprisonment in search of a better life. Some will find it. Many will not.