A lot can change in a year, and nothing at all. 2020 will always be remembered as the year of the pandemic, of distancing ourselves, of working from home, not celebrating birthdays and Christmas with loved ones. It is the year where face masks, eating animals and getting vaccinated were the main topics of discussions. A lot changed this year. For many the biggest change is the hours they spend at home. Never before did they spend so many hours in their carefully decorated houses. That is often also number one complain, that they aren't allowed to do much and are stuck at home. In The Netherlands I heard many people complain that "the walls are closing in", indicating that someone is trapped, panicked, running out of time, or doomed. It feels like the room you are staying in, the home you've built is actually getting smaller. But what if you don't have a home? What if you don't have walls around you? What changed this year compared to other years. What was the impact of Covid-19, or wasn't there one because Covid-19 is the least of your problems?
At the beginning of 2020 about 20.000 people sought refuge on Lesbos. What they got was a blanket and often a refusal for asylum. With hope in their hearts, children in their hands and unresolved emotional turmoil on their back they stumbled towards an empty place in the jungle of Moria. Here they built their 'home', more of a waiting room really. And that was it.
At the 6th of November 2019 Greece's migration minister Michalis Chrisochoidis sent a letter to his EU counterparts asking them to help share the burden of 4,000 unaccompanied minor refugees on Greek islands. No one responded…
Biggest change for refugees in Europe is relocation
Where staying at home was the biggest change for most Western Industrialised nations, it's the opposite for asylum seekers. Relocation is actually the biggest change for people seeking refuge. But, with two refusals in your pocket, psychological issues on your back and children in your hand hope has left your heart. And to make change happen one needs to act. In the end it's action, not suffering, what defines us.
In August 2020 there were still about 17.000 people living in the camp on Lesvos. The camp which was built for 3.000 people. Many people were already relocated to camps in Athens. So, still no homes of which the walls are closing in. Instead a camp where you hope the wired fences aren't closing in, or worse: the police. 
Enough is enough. 17.000 people in a place meant for 3.000 is asking for trouble. Especially when those people have psychological issues they have to but cannot deal with. Men who were forced to fight and kill their neighbours, children who've seen their family members being killed in front of them, women who have been sex trafficked or sold as sex slaves, fathers who have been tortured. At some point you cannot deal with these issues anymore, the only thing you want is to leave.
So, there was the biggest change for the people on Lesbos. A huge fire destroyed the entire camp. People were on the run again and hope returned in their heart. Because; something has to change now right? And it did, but not for the better. People were stuck on the street between the capital of Lesbos Mytilini and Panagiouda while the Greek army and three NGOs were building a new camp.
In the meantime eleven of the twentyseven European Union Countries agreed to relocate 3.300 vulnerable asylum-seekers, including 1,600 unaccompanied and separated children. At the end of 2020 846 refugee minors with serious health conditions have been relocated with their families to Germany and 475 unaccompanied minors to other EU countries. 
But there are still 50.000 refugees in Greece, and people still arrive everyday. In 2020 a bit more than 15.000 people arrived, of which almost 5.000 to Lesvos.
The thousands of people living on the street were relocated to the new camp. NGOs and governments alike said "no more Moria" and indeed, there is no new Moria. It got worse.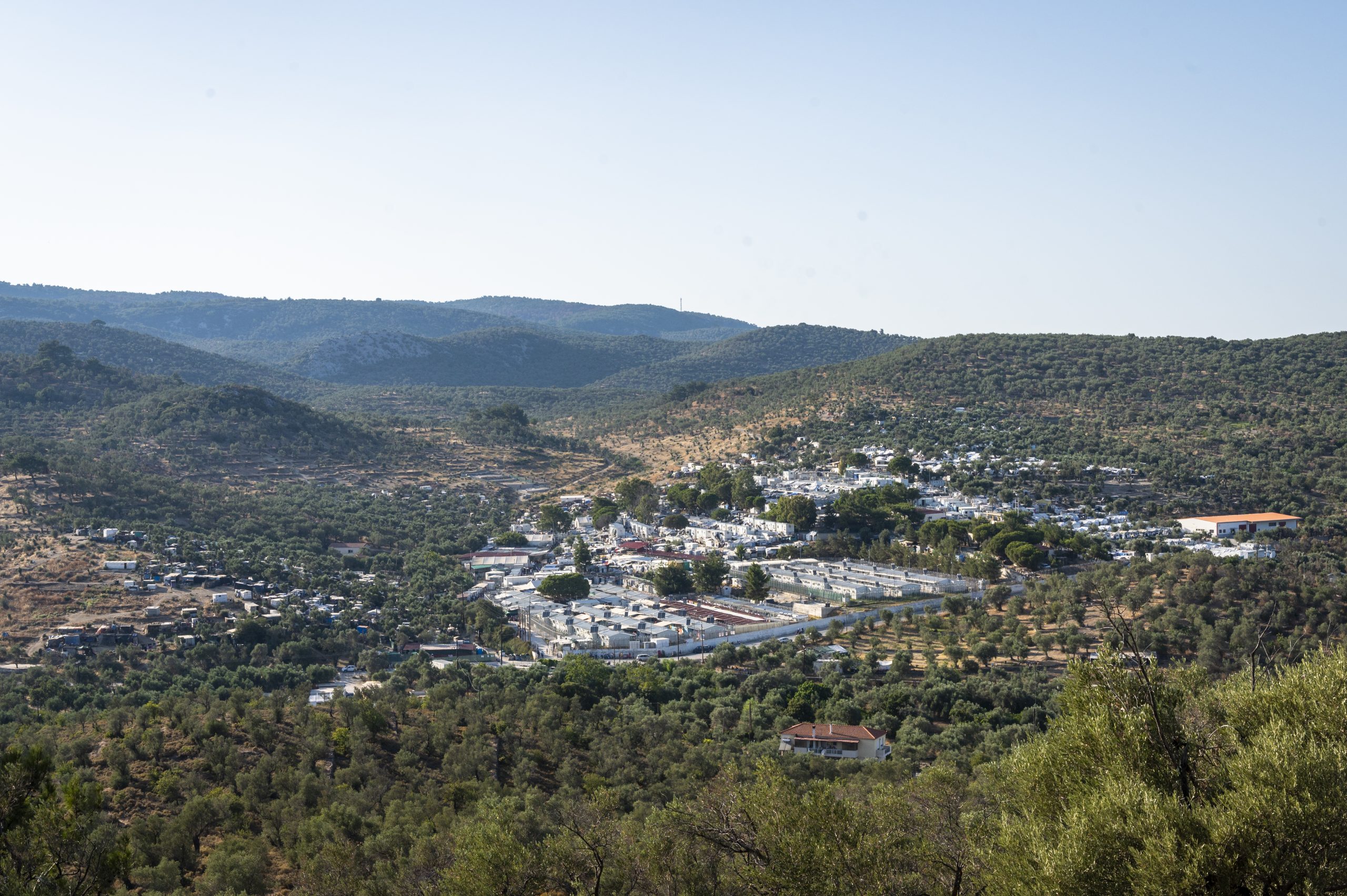 Is there any change for refugees on Lesvos?
Relocation is the biggest change for refugees, but many of the refugees stranded in Greece aren't relocated. And relocating from one camp to the other isn't really a good change. But instead of speculating about the changes people seeking refuge go through I thought it would be best if they tell us. I asked a couple of friends where they were one year ago, what changed this year and what did not and what they hope to change next year. 
No bombs but also no freedom
Where were you one year ago?
I was in Syria in the area controlled by Turkey.
What has changed for you in 2020?
Well, I made my journey to Greece. So the biggest change is that I am in a safe place now. Safe in the meaning of no more war, no more bombs and killings. But, this made me also lose my freedom to go where I want, to work, even to decide by myself when to go to the supermarket. Europe showed me it's other face this year.
What did not change in 2020?
It doesn't matter where I am my life is still bad, I still can't provide for my children. I still don't have the life I hoped for, the life where my children can play freely, where they go to school, where they live a life any other child has.
What do you hope will change in 2021?
I think all people on the run hope this: a beautiful life, a home, being able to work, have rights and freedom. I just hope for a new start and a decent life like everyone else.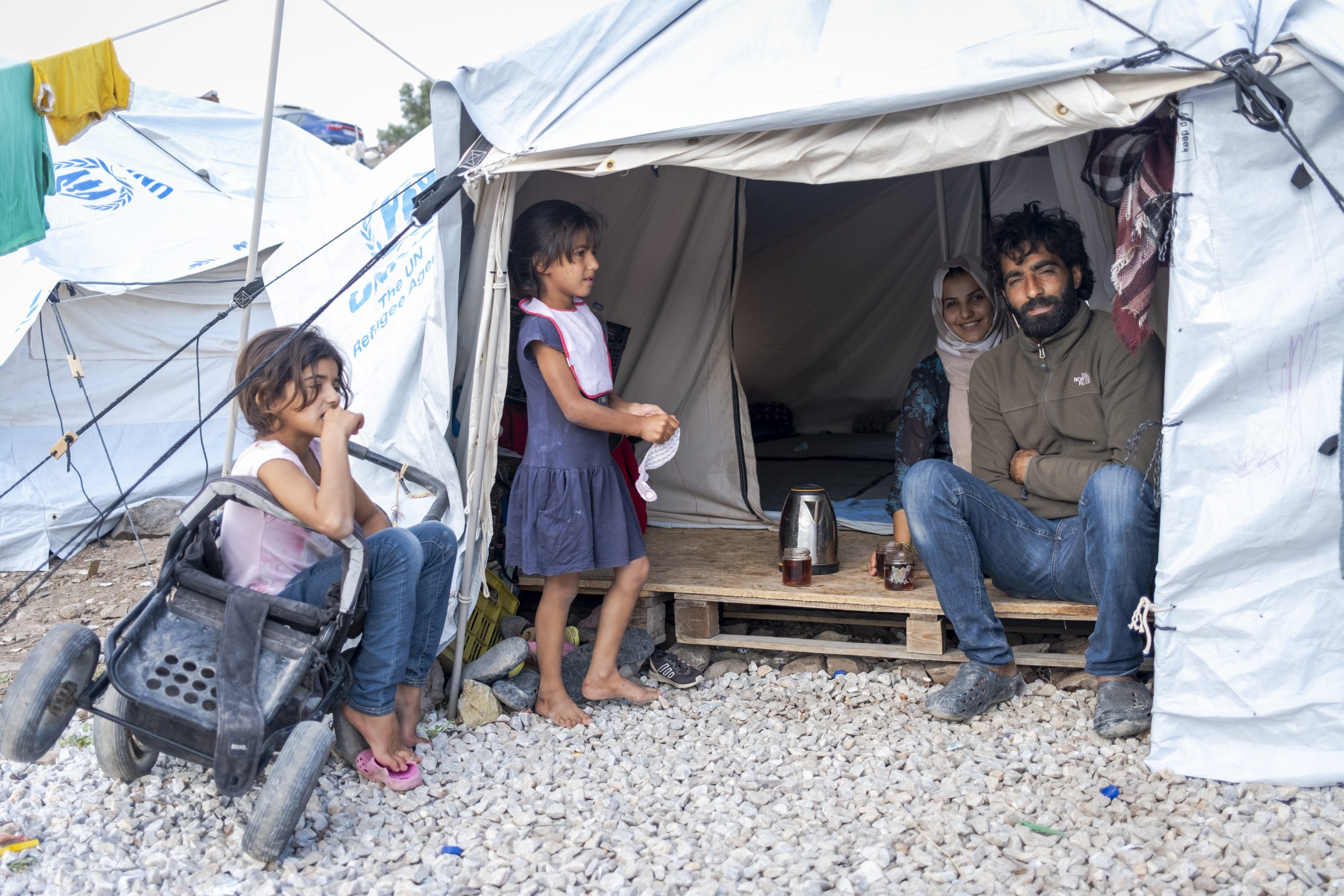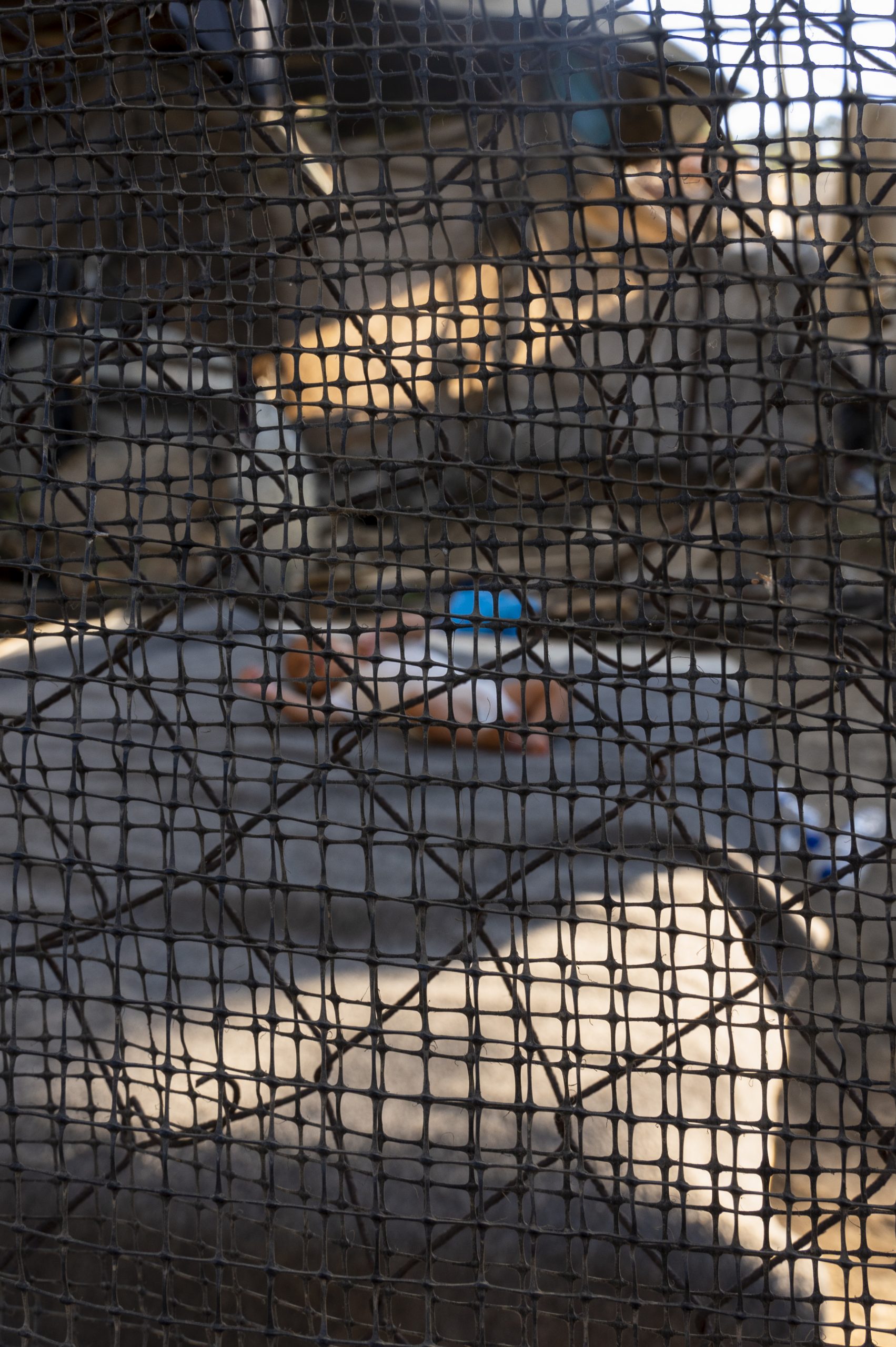 I went from one hell to another hell
Where were you 1 year ago?
I was living in Moria, hell on earth. I lived there for 1.5 years.
What has changed for you in 1 year?
Not much has changed really, I went from one hell to another hell.
What didn't change for you in 1 year?
Well, actually things didn't really change much. My asylum request is still rejected, I still live in a camp on Lesvos, I am still not able to move feely. There is still no hope that Europe will accept us so we can continue our path and journey to a normal life. A life where we are respected and seen as human beings like anyone else. 
What do you hope will change this year?
I hope that all things will change here and that people were given the right to asylum or resettlement. So we can continue our way. I wish to go out of here and dream again. Dream of a family of a child of my own. I want to work again, learn, live.
I wish to give birth in a safe and healthy place
Where were you 1 year ago?
One year ago I lived in Moria with my husband and daughter. 
What has changed for you in 1 year?
The biggest change this year was that I became pregnant and that we moved from Moria to the new Moria. We lived on the street for 10 days and now we are living in a new jail. And my baby isn't good, she has a heart problem and I recieve medicine but that makes me feel sick all the time.
What didn't change for you in 1 year?
So yeah what did not change is the hygiëne situation. Now I feel sick and there is no proper help. The food in the camp is not good for me to stay strong for my baby but I can't go out all the time because we live in a jail. 
What do you hope will change this year?
For 2021 I wish that I can give birth in a good place, a country that supports me better than Greece. I wish my baby and daughter could grow up in a good place. And that we live a good life as a happy family and my problems are solved. 
Relocation to a home in Athens, you can't imagine the change
Where were you 1 year ago?
One year ago we came from Turkey to Greece and lived in the jungle of Moria with our three sons and one daughter. My wife was just pregnant.
What has changed for you in 1 year?
The biggest change for us is of course that our baby girl was born. But also that we were finally relocated to Athens and now live in a house. You can't imagine how wonderful it is to live in a house again, to have walls that protect you against the wind and rain, to have a hard floor where snakes can't get under, that we can sleep in a bed again. To be able to go inside when it is cold, you feel so much more protected. I love to have a door which I can close and lock. It's the little things you appreciate again.
Ikram adds: The beautiful thing in 2020 is that I got you as my sister 😘, Raed adds: you are our best friend we met in 2020, thank you!
What didn't change for you in 1 year?
We are still not reunited with our family in Germany, we are still refused. Greece thinks we are safe enough in Turkey but the Turkish people treath us like filth. We are nothing to them. So if we work there we don't get paid much, our children will be bullied. That is not a life that I want for my children.
What do you hope will change this year?
We hope that everyone like us, people seeking safety somewhere else, will find a place where they are welcome. That this refugee hell stops. Raed adds: I wish to work again, to provide for my family. I love working.